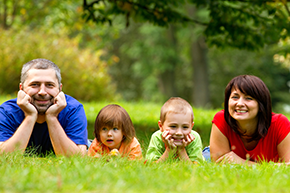 This is the day the Lord has made, let us rejoice and be glad.
(Psalm 118.24)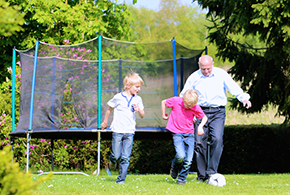 Jesus said: "Remain in my love."
(John 15.9)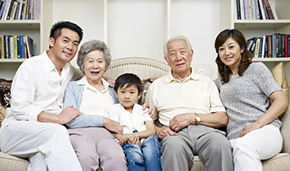 Jesus said: "Come, follow me!"
(Matthew 4.19)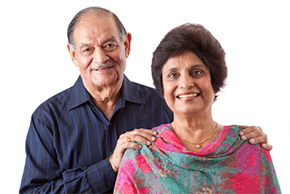 For of His fullness we have all received, and grace upon grace.
(John 1:16)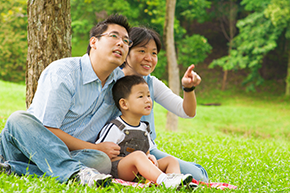 Jesus said, "With man this is impossible, but with God all things are possible."
(Mathew 19:26)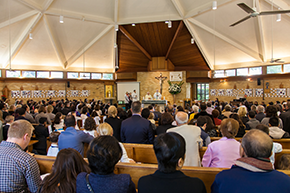 Jesus said: "If you remain in me and I in you, you will bear much fruit; cut off from me you can do nothing."
(John 15.5)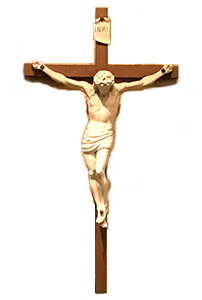 Welcome to St Agatha's Parish Web Site.
St Agatha's is a diverse community of Catholic believers, drawn together through our Baptism to help each other grow closer to God. We foster a warm and friendly environment in which people are nourished by the Word and the Eucharist. We are guided by the Holy Spirit to spread God's kingdom on earth through our prayer, words and actions. We promote love, peace, equality, justice, forgiveness and compassion and we seek opportunities to help others, especially through interacting with, and responding to, those who are in any way poor and disadvantaged.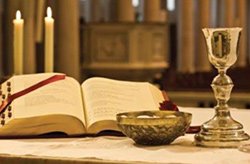 Mass Times during the holiday season
Weekdays: 27th Dec – 26th Jan 9.30am.
Weekends: Saturday, 8am & 6pm Vigil
Sunday, 7.30am, 9am, 10.30am, 6pm.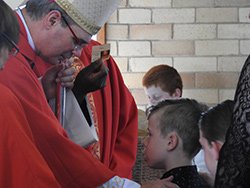 At St Agatha's we have a comprehensive Sacramental program for children and adults.
Want to explore the Christian faith, ask questions and share your point of view? Then Alpha evenings may be for you.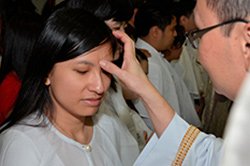 Would you like a deeper union with Jesus Christ through the Sacraments? We have a special program that discusses our Catholic faith, develops people spiritually and prepares them for this.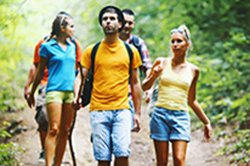 We are pleased to announce we have a new Youth Minister, Rachael. Discover planned activities & latest news.

Some highlights from the Bulletin
Sunday 11th February 2018 (coincide with St Agatha's Feast Day - 5th February) Pop the date into your calendar and look for updates on this website.
read more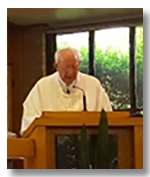 First Reading (1 Sam 3:3-10, 19). The prophet Samuel played a very important role in the history of Israel. Here we have the story of his call by God. Second Reading (1 Cor 6:13-15, 17-20). St Paul tells us that our bodies are temples of the Holy Spirit, and we must...
read more
First Reading (Is 60:1-6). The prophet cheers the exiles who returned from Babylon with a vision of a restored city. The prophecy is fulfilled in Christ and in the new Israel, the Church. Second Reading (Eph 3:2-3, 5-6). St Paul expresses the theological meaning of...
read more
Joseph and Mary were entrusted with the raising of the child Jesus, who grew in wisdom and stature under their care. Today is an opportunity to honour Abraham and Sarah, and the Holy Family and to be inspired by them. The family unit is the foundation of any society...
read more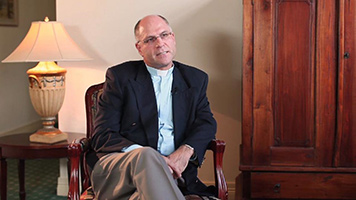 On the major issues facing us as a society including the Royal Commission. Very thoughtful…
read more
"Prayer is to our soul what rain is to the soil.
Fertilize the soil ever so richly, it will remain barren unless fed by frequent rains."
Saint John Marie Vianney
"Wherever there is life, fervour and a desire to bring Christ to others, genuine vocations will arise."
(Evangelii Gaudium 107) – Pope Francis
"We should never lose faith in God's power to raise up women and men in every age who are living and courageous witnesses to his love.
Our challenge is to have the courage and the faith to invite those we believe and who may have received that call to come forward and to discern with the Church what the Lord asks of them."
Cardinal Seán Brady
Gathering Point – From 10am-4pm, Wednesdays, 17th, 24th & 31st January at the Leisure Learning Centre, Warne St, Pennant Hills. It's a new year and new members are always welcome! Join us for some social interaction, morning tea and lunch. We play Rummykub and...
read more
St Agatha's Friendship (55+) Group's visit to St Joseph's Spirituality and Education Centre and Museum at Kincumber South on Thursday, 8th March. Details in Church foyer.
read more
Set time aside to prepare for the celebration of the birth of Christ. Each Thursday of Advent in the Callahan Centre at 7pm. Contact the Parish Office on 9484 1427 or Tomek on 0405 393...
read more
Pilgrim Statue of Our Lady of Fatima - December 6th at St Bernadette's Castle Hill. From 6.30pm. Handel's Messiah at Hornsby Cathedral - December 7th at 8pm. See the Church foyer or call the Office for more details 9484 1427...
read more
God speaks to us in the silence of our noisy world – in the silences of nature, of suffering, of ageing, of imprisonment, of dying, of prayer and ritual, to mention just a few. The meditations in this book, illustrated by many experiences from the author's personal life and pastoral ministry, invite us to befriend the silences of our lives and to discover in them the still, quiet voice of God.
read more
Details for these events are on the board in the Church foyer. St Leo's Under the Stars Movie Night - Fri 17th Nov. 6.15 for 7.30pm. Worldwide Marriage Encounter Weekend - 24-26 Nov. Mt Carmel Retreat Centre, Varroville. Ph: 0490 774 419. Bookings at www.wwme.org.au...
read more
Sunday Gospel Reflection Group, Gathering Point, Men's Lunch & Ladies' Lunch.
read more
Suggestions & Improvements.
If you have some ideas or feedback on our website, please let us know through the Webmaster page.
"May I never boast except in the cross of our Lord Jesus Christ."      St Paul  (Galatians 6.14)
St Agatha's Catholic Parish,
Pennant Hills, NSW 2120
PO Box 127, Pennant Hills, NSW, 1715
Phone: 02 9484 1427   Fax: 02 9484 0053