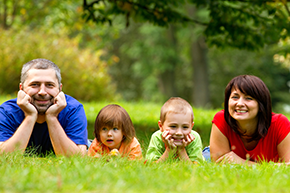 This is the day the Lord has made, let us rejoice and be glad.
(Psalm 118.24)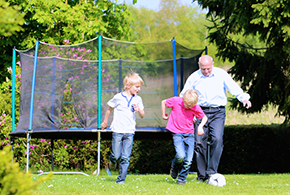 Jesus said: "Remain in my love."
(John 15.9)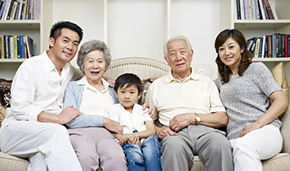 Jesus said: "Come, follow me!"
(Matthew 4.19)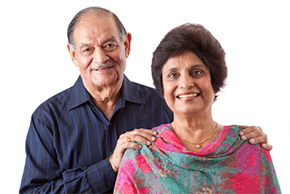 For of His fullness we have all received, and grace upon grace.
(John 1:16)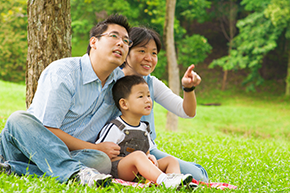 Jesus said, "With man this is impossible, but with God all things are possible."
(Mathew 19:26)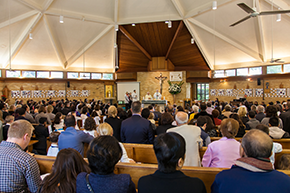 Jesus said: "If you remain in me and I in you, you will bear much fruit; cut off from me you can do nothing."
(John 15.5)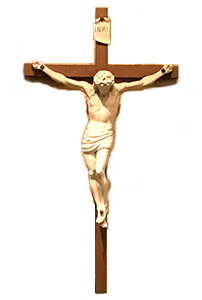 Welcome to St Agatha's Parish Web Site.
St Agatha's is a diverse community of Catholic believers, drawn together through our Baptism to help each other grow closer to God. We foster a warm and friendly environment in which people are nourished by the Word and the Eucharist. We are guided by the Holy Spirit to spread God's kingdom on earth through our prayer, words and actions. We promote love, peace, equality, justice, forgiveness and compassion and we seek opportunities to help others, especially through interacting with, and responding to, those who are in any way poor and disadvantaged.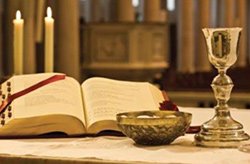 Mass is celebrated Mon – Fri 6:30am, 9:30am,
Saturday 8am, 6pm (Vigil),
Sunday 7:30am, 9am, 10:30am, 6pm
Redfield College Sunday 8:30am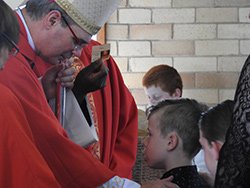 At St Agatha's we have a comprehensive Sacramental program for children and adults.
Want to explore the Christian faith, ask questions and share your point of view? Then Alpha evenings may be for you.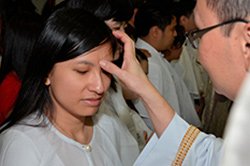 Would you like a deeper union with Jesus Christ through the Sacraments? We have a special program that discusses our Catholic faith, develops people spiritually and prepares them for this.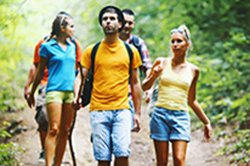 We are pleased to announce we have a new Youth Minister, Rachael. Discover planned activities & latest news.

Some highlights from the Bulletin
The youth leaders of St. Agatha's would love to kindly invite you to our Meet & Greet evening on Sunday 30th July – that's NEXT WEEK! St. Agatha's church @ 7pm (after 6pm Mass).
read more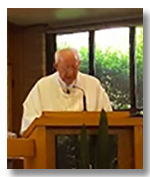 The Church seeks to reflect the goodness, truth and beauty of Christ, to be people of holiness and virtue…
read more
Seed was a comparatively expensive commodity in Jesus' time. Seed is also an extremely weak and vulnerable thing. It depends entirely on the kind of soil in which it is sown…
read more
Jesus reveals the Father to those who are 'little', and lightens the burdens of those who are humble…
read more
The theme of the extract from 2 Kings in our first reading this week is that hospitality to God's servants is richly rewarded…
read more

Spectacular DVD Series, Catholicism. NOW WITH IMPROVED SOUND.

Thursday 27th July at 7.30pm – THE LAST THINGS. With beautiful visual imagery Bishop Barron explains the teachings of the Church on Angels, Devils, Heaven, Hell, and Purgatory. Showing in the School Hall. All welcome.
Evening Info

Reflecting on the years he spent in Russian labour camps, Alexander Solzhenitsyn wrote:
I learnt one great lesson from my years in prison camps.
I learnt how a person becomes evil and how he becomes good.
Gradually I came to realise that the line which separates good from evil passes not between states, or between classes, or between political parties, but right through every human heart.
Even in hearts that are overwhelmed by evil, one small bridgehead of good is retained.
And in the best of all hearts, there remains an unuprooted small corner of evil.
(Gulag Archipelago, volume 2)
The youth leaders of St. Agatha's would love to kindly invite you to our Meet & Greet evening on Sunday 30th July – that's NEXT WEEK! St. Agatha's church @ 7pm (after 6pm Mass).
read more
A personal invitation from Tom to become a participant in the Gospel Reflection Group held every Tuesday from 18th July at 10:30am in the Parish Centre.
read more
An evening of conversation with Francis Sullivan on the impacts of the Royal Commission will be held at Frenchs Forest Parish and members of the Diocese are invited to attend.
read more
Bible Reflection, Gathering Point, Mens, and Ladies Lunches…
read more
Adoration of the Blessed Sacrament is held on the first Friday of each month…
read more
Suggestions & Improvements.
If you have some ideas or feedback on our website, please let us know through the Webmaster page.
"May I never boast except in the cross of our Lord Jesus Christ."      St Paul  (Galatians 6.14)
St Agatha's Catholic Parish,
Pennant Hills, NSW 2120
PO Box 127, Pennant Hills, NSW, 1715
Phone: 02 9484 1427   Fax: 02 9484 0053