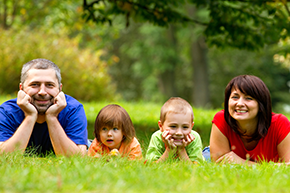 This is the day the Lord has made, let us rejoice and be glad.
(Psalm 118.24)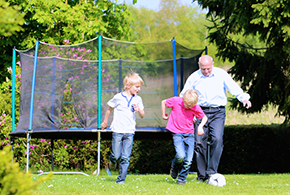 Jesus said: "Remain in my love."
(John 15.9)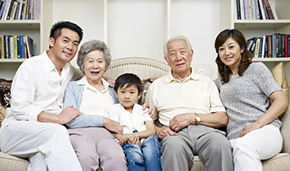 Jesus said: "Come, follow me!"
(Matthew 4.19)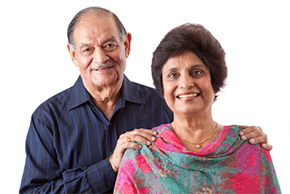 For of His fullness we have all received, and grace upon grace.
(John 1:16)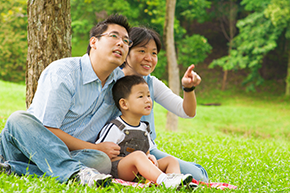 Jesus said, "With man this is impossible, but with God all things are possible."
(Mathew 19:26)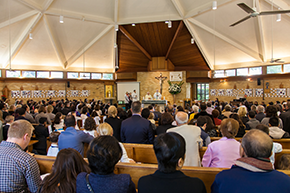 Jesus said: "If you remain in me and I in you, you will bear much fruit; cut off from me you can do nothing."
(John 15.5)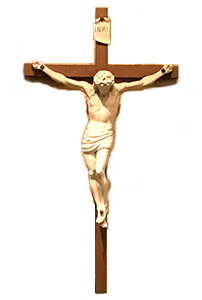 Welcome to St Agatha's Parish Web Site.
St Agatha's is a diverse community of Catholic believers, drawn together through our Baptism to help each other grow closer to God. We foster a warm and friendly environment in which people are nourished by the Word and the Eucharist. We are guided by the Holy Spirit to spread God's kingdom on earth through our prayer, words and actions. We promote love, peace, equality, justice, forgiveness and compassion and we seek opportunities to help others, especially through interacting with, and responding to, those who are in any way poor and disadvantaged.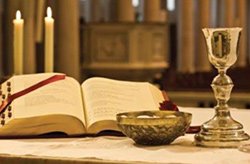 Mass is celebrated Mon – Fri 6:30am, 9:30am,
Saturday 8am, 6pm (Vigil),
Sunday 7:30am, 9am, 10:30am, 6pm
Redfield College Sunday 8:30am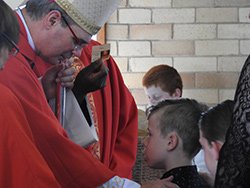 At St Agatha's we have a comprehensive Sacramental program for children and adults.
Want to explore the Christian faith, ask questions and share your point of view? Then Alpha evenings may be for you.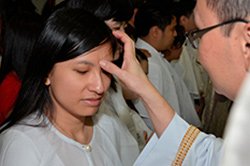 Would you like a deeper union with Jesus Christ through the Sacraments? We have a special program that discusses our Catholic faith, develops people spiritually and prepares them for this.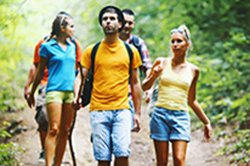 We are pleased to announce we have a new Youth Minister, Rachael. Discover planned activities & latest news.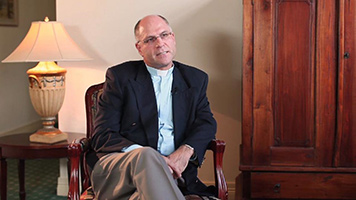 On the major issues facing us as a society. Very thoughtful…
read more
Some highlights from the Bulletin
We all seek love. Our humanity draws us towards the many expressions of love that fulfil us as individuals, as couples, as family, friends, neighbours, and as communities.
read more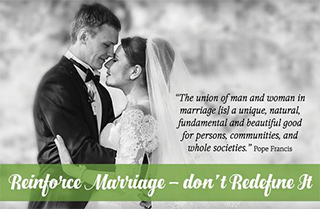 Letter from Bishop Peter Comensoli, Information Flyer and more …
read more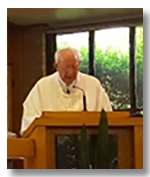 Gandhi once famously declared: " 'an eye for an eye' will send the whole world blind!" When we are hurt, we may wish to take revenge on others, to "get even" and to hold onto resentments. Jesus' command is to forgive. We rely on the grace of God to help us. In today's...
read more
What responsibility do we have for other's actions? When is it right and proper to respect others' freedom to make their own wrong choices? When are we obliged to bring others' bad behaviour to light? What is the best way to approach someone who we believe needs...
read more
First Reading: (Jer 20:7-9). Even though speaking God's message to the people has brought Jeremiah nothing but insults, he is unable to remain silent, such is the power of God's call. Second Reading: (Rom 12:1-2). St Paul urges the Romans not to live like the people...
read more
We pray God's blessing on our fathers, grandfathers, godfathers, together with those others who, in various ways, fulfil a father's role in our families. We pray for all the fathers of the parish and wish you each a very special day, thanking you for your love and for...
read more
"Marriage is not a human invention;
it is a divine revelation.
Its design never was our own made-up
arrangement of infinite malleability.
It was given to us, at the beginning of all things,
as a brightly shining fixity of eternal significance.
We might not always live up to its true grandeur.
None of us does so perfectly.
But we have no right to redefine it,
and we have every reason to revere it."
Ray Ortlund Marriage and the Mystery of the Gospel
"Have you not read that the One who made them
at the beginning 'made them male and female,'
and said, 'For this reason a man shall leave his father and mother and be joined to his wife,
and the two shall become one'?
So they are no longer two, but one flesh.
Therefore what God has joined together,
let no one separate."
Jesus in Gospel of Matthew Chapter 19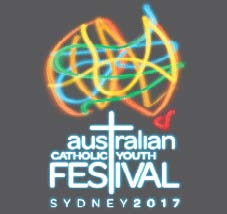 7th-9th December for Years 9 - 30yrs old. Visit www.acyf.org.au or contact Andrew on 0499 181 117 for details. For any questions, please contact Rachel Vala (youth worker). Email : youthworker@stagatha.org.au Mobile: 0468 722...
read more
Wednesday, 27th September The next activity of St Agatha's Friendship Group (55+) will be a tour of the Sydney Jewish (Holocaust) Museum at Darlinghurst from 10:30am. Museum entrance fee is $9, a group lunch at the Museum café is $15. Register your interest in joining...
read more
 - November 26th - December 7th for 18-35 year olds. For more information: yfl.org.au Details for these events are on the board in the Church...
read more
 - Bishop Peter Stuart and Bishop Peter Comensoli on Tuesday 26th September at 7.30pm at Gosford. Details for these events are on the board in the Church...
read more
For details contact: 0419 402 095 or sharonmclean45@hotmail.com Details for these events are on the board in the Church...
read more
Catholic Social Teaching, Tuesday, 19th September, 7pm - 9.30pm, at Hornsby Cathedral Parish. Details for these events are on the board in the Church...
read more
Suggestions & Improvements.
If you have some ideas or feedback on our website, please let us know through the Webmaster page.
"May I never boast except in the cross of our Lord Jesus Christ."      St Paul  (Galatians 6.14)
St Agatha's Catholic Parish,
Pennant Hills, NSW 2120
PO Box 127, Pennant Hills, NSW, 1715
Phone: 02 9484 1427   Fax: 02 9484 0053