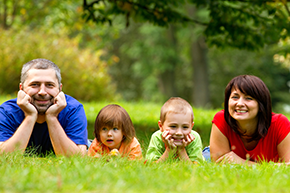 This is the day the Lord has made, let us rejoice and be glad.
(Psalm 118.24)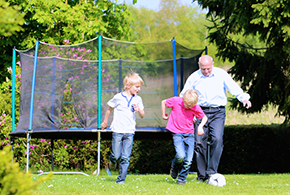 Jesus said: "Remain in my love."
(John 15.9)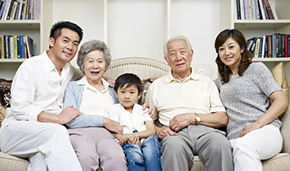 Jesus said: "Come, follow me!"
(Matthew 4.19)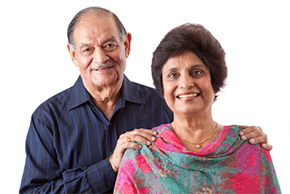 For of His fullness we have all received, and grace upon grace.
(John 1:16)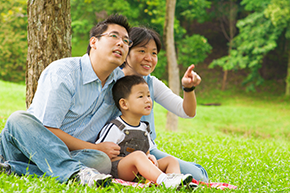 Jesus said, "With man this is impossible, but with God all things are possible."
(Mathew 19:26)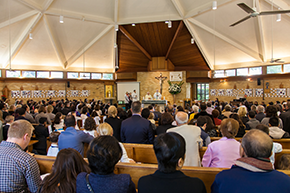 Jesus said: "If you remain in me and I in you, you will bear much fruit; cut off from me you can do nothing."
(John 15.5)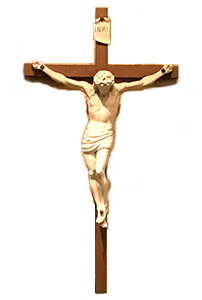 Welcome to St Agatha's Parish Web Site.
St Agatha's is a diverse community of Catholic believers, drawn together through our Baptism to help each other grow closer to God. We foster a warm and friendly environment in which people are nourished by the Word and the Eucharist. We are guided by the Holy Spirit to spread God's kingdom on earth through our prayer, words and actions. We promote love, peace, equality, justice, forgiveness and compassion and we seek opportunities to help others, especially through interacting with, and responding to, those who are in any way poor and disadvantaged.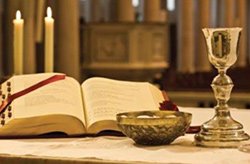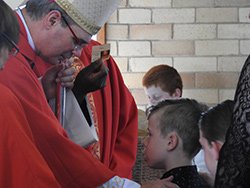 At St Agatha's we have a comprehensive Sacramental program for children and adults.
Want to explore the Christian faith, ask questions and share your point of view? Then Alpha evenings may be for you.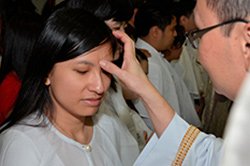 Would you like a deeper union with Jesus Christ through the Sacraments? We have a special program that discusses our Catholic faith, develops people spiritually and prepares them for this.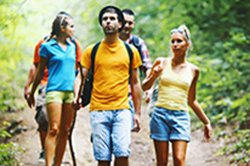 We are pleased to announce we have a new Youth Minister, Rachael. Discover planned activities & latest news.

Some highlights from the Bulletin
Giving parents the tools to help their children discover God's unique plan for their lives. With guest speaker, Christina King, on Saturday 24th February at 12.30pm in St Agatha's School Hall. RSVP Thursday 22nd February on 9847 0502. Enquiries to Steven Buhagiar on...
read more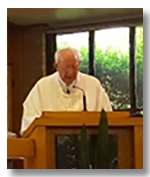 In the First Reading we are told of the first in a series of covenants which serve as a preparation for the covenant at Sinai. This in turn prepared the way for the new covenant God formed with humanity in Christ. Like Noah, the Christian is saved by passage through...
read more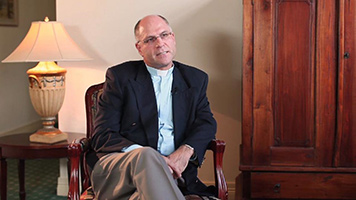 On the major issues facing us as a society including the Royal Commission. Very thoughtful…
read more
The word Lent is from the Old English word for 'Spring'.
In Lent, we seek to turn away from the death of sin
and prepare to embrace the new life of the Risen Lord.
Lent: springtime of the spirit
Each year the trees give us a lesson in renewal.
First the bud, then the blossom, and finally the shoot.
Spring dresses the trees in a new robe,
and makes them young again.
But this is possible only because in autumn
they let go of their old leaves,
and in between endured a period of nakedness.
Lent is in the springtime of the spirit.
Lord, help us not to be afraid to let go of old habits,
and to face our spiritual poverty,
in order that you may renew us, and so at Easter
we will feel young again in our discipleship.
Fr Flor McCarthy SDB
Monday, 26th February from 7.00pm - 9.30pm at St Agatha's to be celebrated by Fr Michael Payyapilly VC.
read more
Lenten Reflection Day - Seeking God who keeps looking for us. Saturday, 17th February from 10am - 3.30pm. $30 - morning tea provided, BYO lunch. RSVP on 8752 5390.
read more
Anyone in the Parish aged 55+ is welcome to join us for these social activities for seniors.
read more
St Agatha's Friendship (55+) Group's next activity is a visit to St Joseph's Spirituality and Education Centre and Museum at Kincumber South on Thursday, 8th March.
read more
Adoration of the Blessed Sacrament is held on the first Friday of each month. You are invited to this opportunity for prayer next Friday 2nd February. There will be Adoration in the Church after the 9.30am Mass until 10.00pm. Inquiries to Rosanna Abrams on 0413 624...
read more
Set time aside to prepare for the celebration of the birth of Christ. Each Thursday of Advent in the Callahan Centre at 7pm. Contact the Parish Office on 9484 1427 or Tomek on 0405 393...
read more
Pilgrim Statue of Our Lady of Fatima - December 6th at St Bernadette's Castle Hill. From 6.30pm. Handel's Messiah at Hornsby Cathedral - December 7th at 8pm. See the Church foyer or call the Office for more details 9484 1427...
read more
Suggestions & Improvements.
If you have some ideas or feedback on our website, please let us know through the Webmaster page.
"May I never boast except in the cross of our Lord Jesus Christ."      St Paul  (Galatians 6.14)
St Agatha's Catholic Parish,
Pennant Hills, NSW 2120
PO Box 127, Pennant Hills, NSW, 1715
Phone: 02 9484 1427   Fax: 02 9484 0053