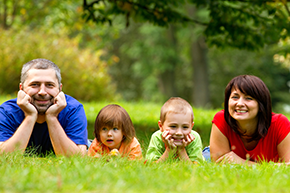 This is the day the Lord has made, let us rejoice and be glad.
(Psalm 118.24)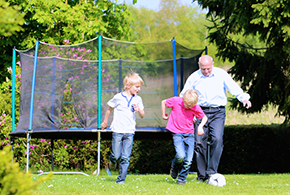 Jesus said: "Remain in my love."
(John 15.9)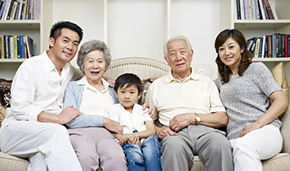 Jesus said: "Come, follow me!"
(Matthew 4.19)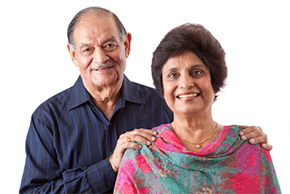 For of His fullness we have all received, and grace upon grace.
(John 1:16)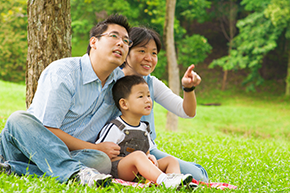 Jesus said, "With man this is impossible, but with God all things are possible."
(Mathew 19:26)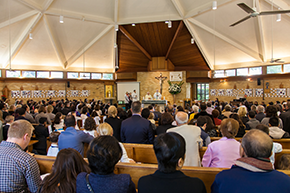 Jesus said: "If you remain in me and I in you, you will bear much fruit; cut off from me you can do nothing."
(John 15.5)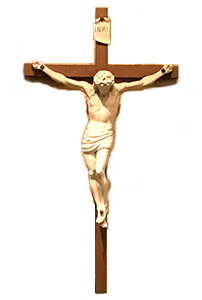 Welcome to St Agatha's Parish Web Site.
St Agatha's is a diverse community of Catholic believers, drawn together through our Baptism to help each other grow closer to God. We foster a warm and friendly environment in which people are nourished by the Word and the Eucharist. We are guided by the Holy Spirit to spread God's kingdom on earth through our prayer, words and actions. We promote love, peace, equality, justice, forgiveness and compassion and we seek opportunities to help others, especially through interacting with, and responding to, those who are in any way poor and disadvantaged.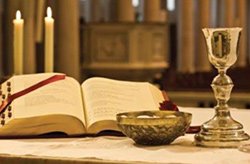 Mass is celebrated Mon – Fri 6:30am, 9:30am,
Saturday 8am, 6pm (Vigil),
Sunday 7:30am, 9am, 10:30am, 6pm
Redfield College Sunday 8:30am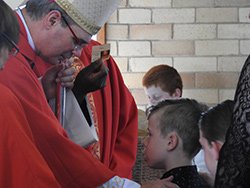 At St Agatha's we have a comprehensive Sacramental program for children and adults.
Want to explore the Christian faith, ask questions and share your point of view? Then Alpha evenings may be for you.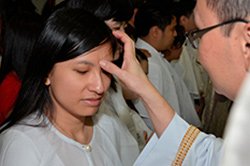 Would you like a deeper union with Jesus Christ through the Sacraments? We have a special program that discusses our Catholic faith, develops people spiritually and prepares them for this.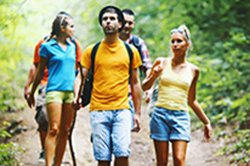 We are pleased to announce we have a new Youth Minister, Rachael. Discover planned activities & latest news.

Some highlights from the Bulletin
If you participate in our Planned Giving Program using weekly envelopes, the new envelopes are ready for collection in the foyer of the Church after Masses this weekend. Thank you for your continued support. If you would like to join our Planned Giving Program, please...
read more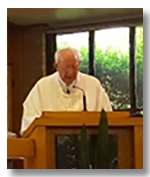 In today's Gospel parable of the talents, the master entrusted money to his servants and then set out on a journey. On his return, those bringing the master their profit acknowledge openly what is their own and what is their masters. One says "Sir you gave me five...
read more
First Reading: (Wis 6:12-16). This sings the praise of wisdom, which can be found by all those who seek it. Second Reading (1 Thess 4:13-18). St Paul consoles his converts at Thessalonika who are worried about the fate of their loved ones who have died before the...
read more
First Reading: (Mal 1:14-2:2.8-10). The prophet berates the priests of his day for failing to live up to their calling. Second Reading (1 Thess 2:7-9.13). Paul reminds the Thessalonians of his love and care for them, and how hard he worked to bring them the Good News....
read more
First Reading: (Ex 22:20-26). God tells the Israelites that there must be no discrimination against or exploitation of the weak members of their society. Second Reading (1 Thess 1:5-10). Paul encourages the Thessalonians by telling them that their exemplary lives have...
read more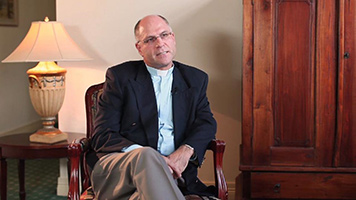 On the major issues facing us as a society. Very thoughtful…
read more
On Wednesday, 15th November this week, the results of the Australian Marriage Law Postal Survey were released, with 61.4 per cent of Australians who took part voting yes and 38.4 per cent voting no. Below are two paragraphs from Bishop Peter's letter to the people of Broken Bay. A copy of this is on display in the foyer.
I want to stress, once more, that I never considered this a 'referendum' on the worth or dignity of gay and lesbian people, which is beyond question. My concern has always been with the question of what constitutes marriage as a distinctive kind of relationship, and the unique roles of a husband and wife in a family.
The Catholic Church will continue to uphold our well-established teaching, received from the Lord himself (Mt 19.3-6), that the covenant of matrimony is between a woman and a man for life, which allows for the procreation and nurturing of children. Any changes to the civil law will not alter this key tenant of Christian belief.
Details for these events are on the board in the Church foyer. St Leo's Under the Stars Movie Night - Fri 17th Nov. 6.15 for 7.30pm. Worldwide Marriage Encounter Weekend - 24-26 Nov. Mt Carmel Retreat Centre, Varroville. Ph: 0490 774 419. Bookings at www.wwme.org.au...
read more
Sunday Gospel Reflection Group, Gathering Point, Men's Lunch & Ladies' Lunch.
read more
Christmas Lunch Christmas Lunch Friday 1st December 2017 at Pennant Hills Golf Club, Copeland Rd, Beecroft. Arrive at 11.30am. Cost is $45pp. Payment can be left at the Parish Office. RSVP no later than Monday 27th November. For enquiries, contact Kath on 9871...
read more
Mass for people with Special Needs, Worldwide Marriage Encounter Weekend, St Leo's Under the Stars Movie Night. Details for these events are on the board in the Church foyer.
read more
Gospel reflection, Gathering Point, Men's Lunch, and Ladies Lunch details…
read more
Details for these events are on the board in the Church foyer. The Diocese of Broken Bay Charity Race Day - Thursday, 2nd November, Racecourse Rd Gosford. $80 pp. P 9847 0726. Beyond the Divorce - A Dialogue 500 years after the Reformation - hosted by Bishop Peter and...
read more
Gospel Reflection, Gathering Point, Men's & Ladies Lunches.
read more
Suggestions & Improvements.
If you have some ideas or feedback on our website, please let us know through the Webmaster page.
"May I never boast except in the cross of our Lord Jesus Christ."      St Paul  (Galatians 6.14)
St Agatha's Catholic Parish,
Pennant Hills, NSW 2120
PO Box 127, Pennant Hills, NSW, 1715
Phone: 02 9484 1427   Fax: 02 9484 0053