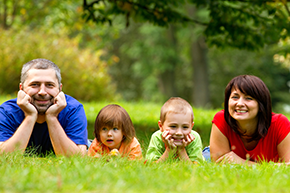 This is the day the Lord has made, let us rejoice and be glad.
(Psalm 118.24)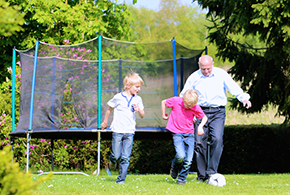 Jesus said: "Remain in my love."
(John 15.9)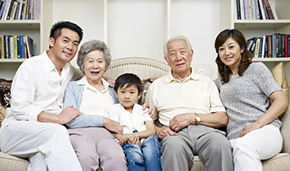 Jesus said: "Come, follow me!"
(Matthew 4.19)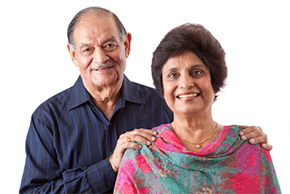 For of His fullness we have all received, and grace upon grace.
(John 1:16)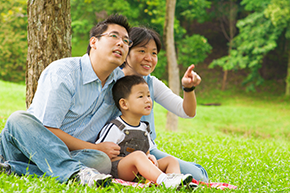 Jesus said, "With man this is impossible, but with God all things are possible."
(Mathew 19:26)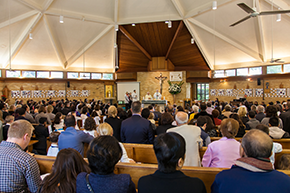 Jesus said: "If you remain in me and I in you, you will bear much fruit; cut off from me you can do nothing."
(John 15.5)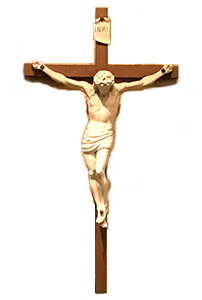 Welcome to St Agatha's Parish Web Site.
St Agatha's is a diverse community of Catholic believers, drawn together through our Baptism to help each other grow closer to God. We foster a warm and friendly environment in which people are nourished by the Word and the Eucharist. We are guided by the Holy Spirit to spread God's kingdom on earth through our prayer, words and actions. We promote love, peace, equality, justice, forgiveness and compassion and we seek opportunities to help others, especially through interacting with, and responding to, those who are in any way poor and disadvantaged.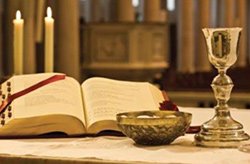 Mass is celebrated Mon – Fri 6:30am, 9:30am,
Saturday 8am, 6pm (Vigil),
Sunday 7:30am, 9am, 10:30am, 6pm
Redfield College Sunday 8:30am
Click here for Easter Times 2018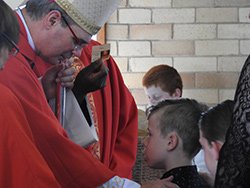 At St Agatha's we have a comprehensive Sacramental program for children and adults.
Want to explore the Christian faith, ask questions and share your point of view? Then Alpha evenings may be for you.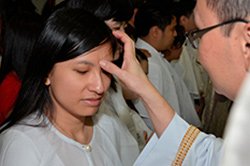 Would you like a deeper union with Jesus Christ through the Sacraments? We have a special program that discusses our Catholic faith, develops people spiritually and prepares them for this.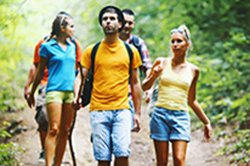 We are pleased to announce we have a new Youth Minister, Rachael. Discover planned activities & latest news.

Some highlights from the Bulletin
Mr Peter Hamill, regarding St Agatha's Primary School Site. The site of the Epping Catholic Church and parish school is about to undergo a major redevelopment. Mr Peter Hamill, Director of Catholic Schools, has informed the St Agatha's parent community that the Epping...
read more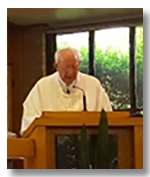 First Reading (Jer 31:31-34). The prophet Jeremiah tells a shattered people that God has not forsaken them, but will one day make a new and more intimate covenant with them. This new covenant was brought about through the death of Jesus: 'This cup is the new covenant...
read more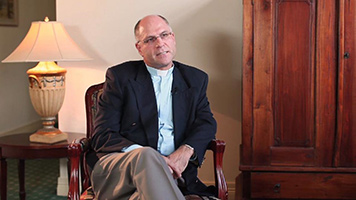 On the major issues facing us as a society including the Royal Commission. Very thoughtful…
read more
Jesus said: I am the resurrection.
Anyone who believes in me,
even though that person dies, will live,
and whoever lives and believes in me will never die.
John 11:25-26
"God loves each of us as if there were only one of us."
St. Augustine
"If man had his way, the plan of redemption would be
an endless and bloody conflict.
In reality, salvation was bought not by Jesus' fist,
but by His nail-pierced hands; not by muscle but by love;
not by vengeance but by forgiveness;
not by force but by sacrifice.
Jesus Christ our Lord surrendered
in order that He might win;
He destroyed His enemies by dying for them and conquered death by allowing death to conquer Him."
A.W. Tozer
"Do not abandon yourselves to despair.
We are the Easter people and hallelujah is our song."
Pope John Paul II
 - Wed 21st March 7pm, Castle Hill Event Cinemas. Fundraising for WMF. RSVP 0435 496 624
read more
 - to book an Open Day session in March or April visit www.stlucys.nsw.edu.au/enrolment/open-days-2018/
read more
 - Notre Dame Broadway - Sat 24th March 10am. Event is free. Register on 02 8204 4189
read more
at Mt Schoenstatt, Mulgoa - 20th May. Phone Cesar Corpus on 0456 037 466 for details.
read more
Will be offered during the 9.30am Mass on Wednesday, 28th February in the Church. All are welcome to join us for morning tea afterwards. If you can help with catering and/or serving, please let Anne know at the Parish Office on 9484 1427. Please consider helping...
read more
This Monday, 26th February from 7pm - 9.30pm at St Agatha's to be celebrated by Fr Michael Payyapilly.
read more
Suggestions & Improvements.
If you have some ideas or feedback on our website, please let us know through the Webmaster page.
"May I never boast except in the cross of our Lord Jesus Christ."      St Paul  (Galatians 6.14)
St Agatha's Catholic Parish,
Pennant Hills, NSW 2120
PO Box 127, Pennant Hills, NSW, 1715
Phone: 02 9484 1427   Fax: 02 9484 0053