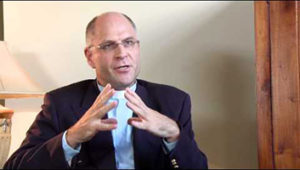 Rev Dr David Ranson, Vicar General of the Diocese of Broken Bay, invites you to read and reflect on a series of articles about major issues facing us as a society.
Fr. David Ranson is a priest of the Diocese of Broken Bay, Parish Priest of Holy Name, Wahroonga, and Vicar General of the Diocese. He was ordained in 1992 in the Cistercian monastery of Tarrawarra Abbey. For many years he has lectured through the Sydney College of Divinity at the Catholic Institute of Sydney, and is well known for his writing and lecturing throughout Australia and New Zealand in issues of spiritual and pastoral formation, and on the implications of sexual abuse within the Church. More on Fr Ranson can be found at Diocese Web site Fr Ranson appointed VG and Fr David Ranson installed as Parish Priest at Wahroonga.
The third Sunday of Advent and a comment on the Final Report of the Royal Commission into Institutional Responses into Child Sex Abuse. "We have sinned, grievously sinned, by what we have done and what we have failed to do." 
Reflection 1 – The Moral Issues Before Us
Reflection 2 – Learning Our Voice
Reflection 3 – Euthanasia and Voluntary Assisted Dying.
Reflection 4 – Safeguarding our Children
Reflection 5 – Same Sex Marriage.
Reflection 7 – Exercising our Religious Conscience and Freedom.