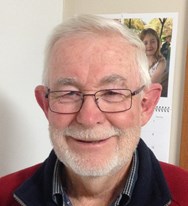 Hello everybody at St Agatha's! My name is Tom. I have been a member of the Gospel Reflection group for about two years and I really need to share with you some thoughts of why I look forward each week to attending our Tuesday Group. After 9:30am Mass, we have a cuppa, morning tea and a catch up before meeting for an hour from 10:30am.
We are given the opportunity to take on wider, wiser perspectives concerning aspects of our faith through the reflection of the upcoming Sunday's Gospel. Most Tuesdays, I come down the steps of the Callahan Centre with a "Wow" feeling from my encounter with a great group of people, led by Anne Bailey and undoubtedly enriched by each member of our group. That feeling has been very much a cumulative one. It has given me new perspectives in dealing with issues in a positive manner. I am a better person as a result.
From my point of view, it would be so enriching to share this perspective with others – especially the men in our parish. So come along when you can. I am absolutely confident that everyone would benefit! Give it a try -aim for the line – you will receive more than just four points for your efforts.