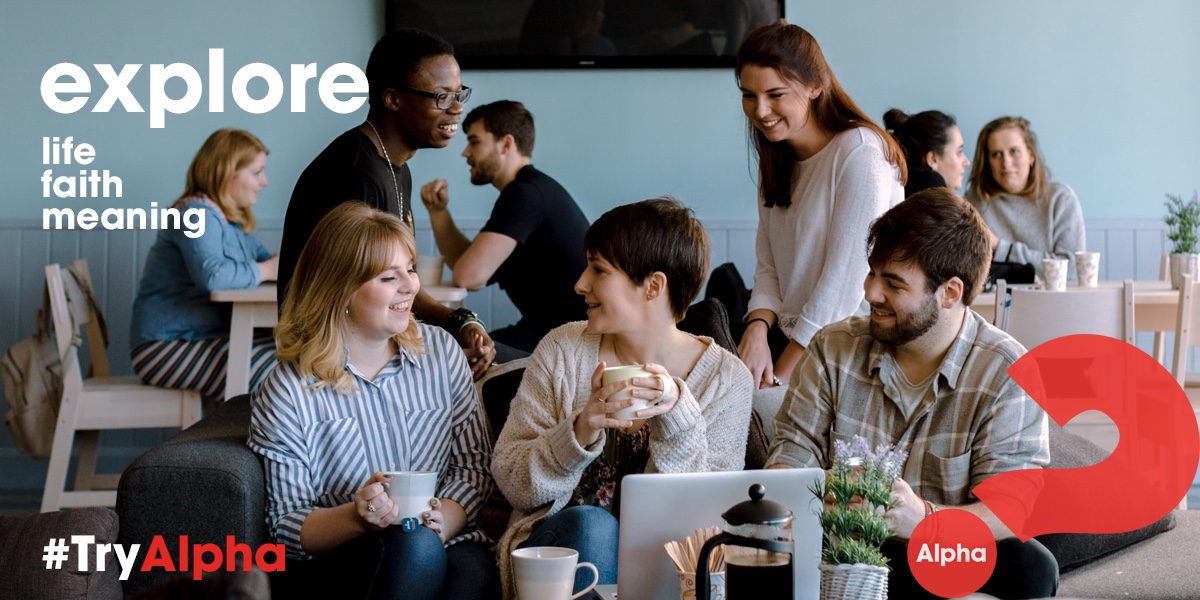 Alpha – Come and See
Alpha is an experience and an opportunity for everyone. You are invited to try it out.
Tuesday evenings, starting 25 July, 7:00 pm.
Who is Alpha for?
Alpha is for anyone who is curious and looking for an open, casual and honest space to explore life's big questions. Perhaps you have no faith connection at all, or maybe you attend Mass weekly but would like to go deeper – wherever you are in life and faith, Alpha is for you. Alpha is free to attend, and all are welcome to try it out. 
'I am a practicing Catholic but have only come into relationship with God in the last few years when life's challenges brought me closer to Him. Alpha helped me further grow in faith and relationship. I re-learned the basics of Christianity through simple language, relatable experiences and inspiring stories in a welcoming, inclusive and non-judgemental environment. Alpha is a series which is far from boring as the atmosphere is casual and relaxed. Dinner is even served at the start of each session just to set the right mood.
Anyone, no matter where one is in their faith journey, will find the content insightful and reflective if one keeps an open mind.
If you feel something is missing in your life, then why not give Alpha a try?'
Testimonials from St Agatha's parishioners…
Further pictures, information and videos below the form.
I'm ready to give Alpha a go!
(fields with * are required)
Our first three Alpha groups ran successfully, some online and others face to face.
The most recent third group had their final gathering over the Holy Spirit Weekday Retreat on 17 April, 2021 at St. Josephs', Baulkham Hills. It was a Spirit-filled day experienced by all guests.
Alpha to me…
February, 2021
Personal Testimonial…
February, 2021
A word that describes guests description of the Holy Spirit Weekday Retreat…
November 2020
In response to the Covid pandemic, we ran our Alpha group online for the very first time in 2020. While we missed the face to face interaction, it was still a very successful and spiritual program. This covered the 9 – 10 weeks of the videos and discussions to aid our companionship and growth in spirituality. The conclusion was a group meeting over the Holy Spirit Weekday Retreat following COVID safety measures. It was a Spirit-filled day experienced by all guests.
The group completed their Alpha journey on 24, November, 2020, with a hearty fellowship meal, followed by a very engaging video and ended with a great discussion, leaving all guest enthused and excited. The parish team would like to thank all guests for their participation and the helpers, hosts and hospitality team for organising Alpha for the group.
Pics from our 24 November Alpha…
(tap on images to see full size).
Pics from our recent Alpha…